20 CodeCanyon PHP Scripts for Adminpanel-like Projects
---
Povilas Korop
Founder of QuickAdminPanel
Usually when we think about web-projects, we mean websites that consist of front-end view and back-end adminpanel. But there are other types of projects – I call them web-applications. They are more like data management software, just in a browser instead of a Windows/Mac. In fact, you can treat them as adminpanel-only projects. This is a perfect case for our QuickAdmin, so we decided to search for more examples, and the best place for that is CodeCanyon scripts library. So here's what we've found.
For this review, we've taken the most popular scripts. Most of them are priced from $20 to $50 have 1000-5000 sales. So these packages may be quite a good business for their creators, even taking into account CodeCanyon fee and taxes.
---
Group 1. Freelance projects/clients management
1. Freelance Cockpit 3 – Project Management and CRM
Price: $53
Sales: 4,723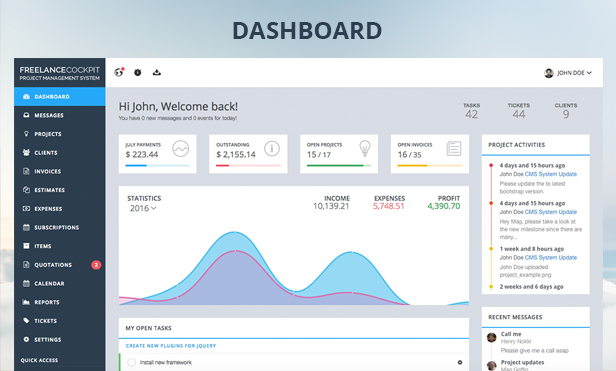 A tool for freelancers to manage their business. It brings all information together – Projects and Tasks Management, Timesheets and Milestones, Support Tickets and GANNT Charts, also Invoices, Expenses and much more.
---
2. Ultimate Client Manager – CRM
(now renamed to Freelance Project Invoice CRM)
Price: $60
Sales: 4,460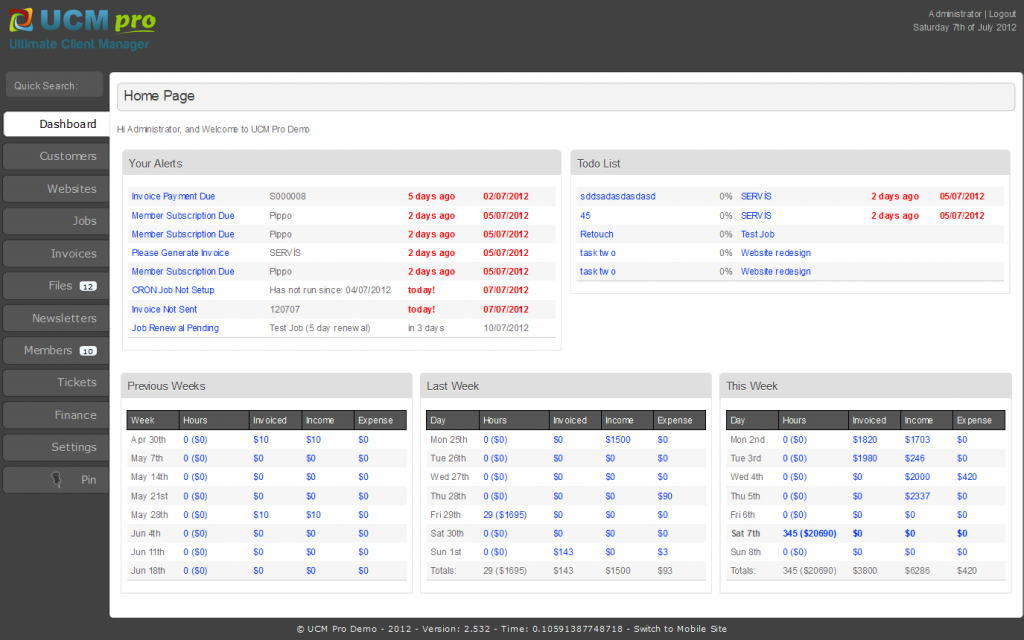 The most complete and easy to use PHP Invoice, Customer and Project management system available for companies and freelancers. They claim to be No.1 selling CRM on CodeCanyon.
---
3. Freelance Manager
Price: $38
Sales: 2,336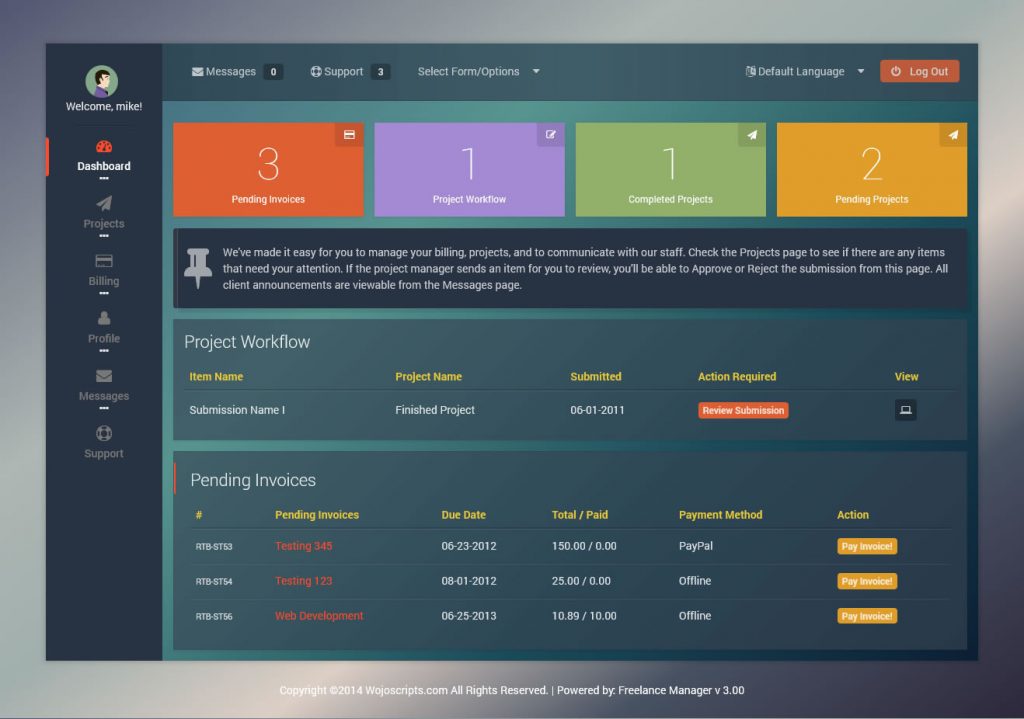 Freelance Manager is powerful, yet simple, project and client management software application. It's a perfect solution for freelance designers and developers. It also works great for consultants, project managers, and service professionals.
---
4. Freelancer Office
Price: $45
Sales: 2,333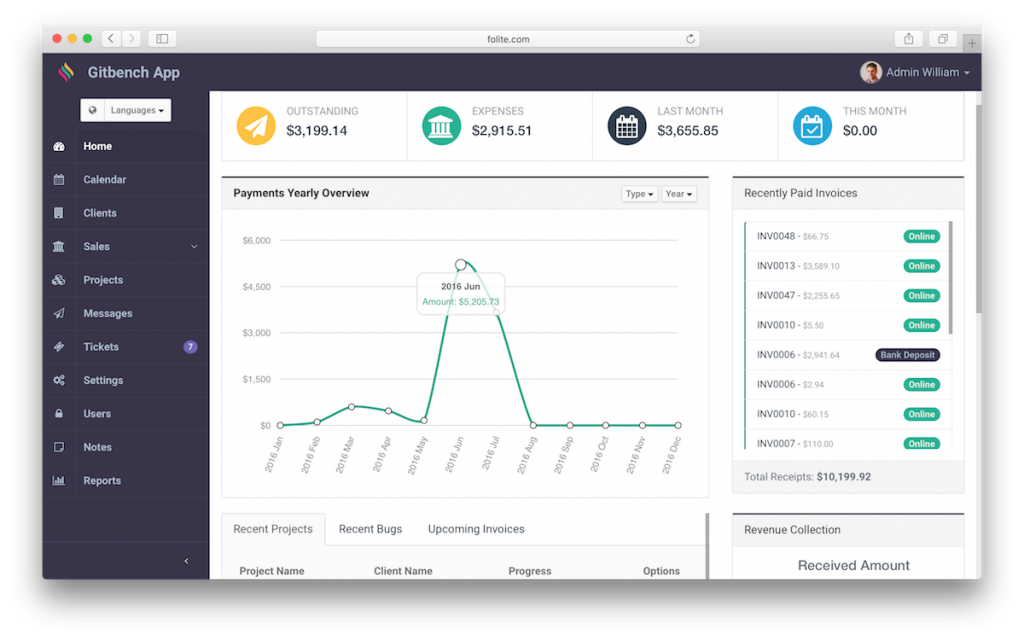 Freelancer Office is a simple and convenient web based project management and time tracking tool for managing projects, invoicing, tasks tracking and monitoring your work.
---
5. Perfex – Powerful Open Source CRM
Price: $54
Sales: 1,465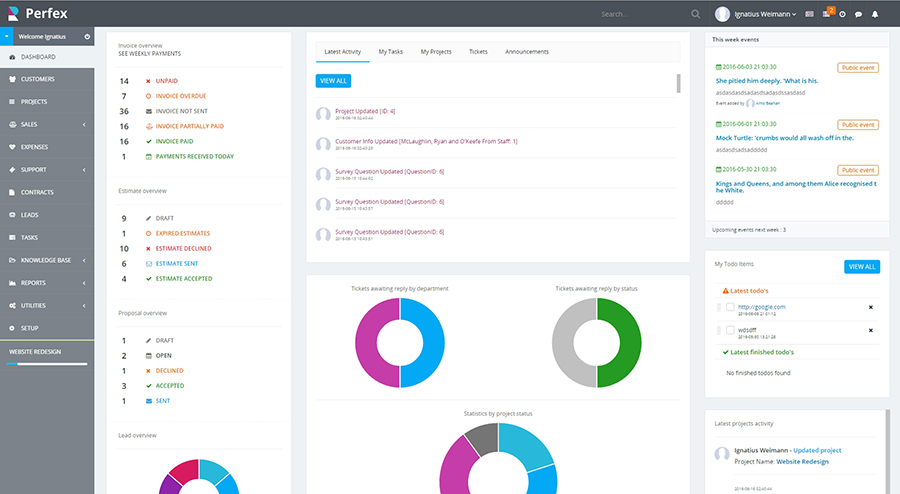 Perfex CRM is complete Customer Relationship Management software that is a great fit for almost any company, freelancer or many other uses. With its clean and modern design, Perfex CRM can help you look more professional to your customers and help improve business performance at the same time.
---
6. Freelance Dashboard – Project Management CRM Software
Price: $45
Sales: 1,401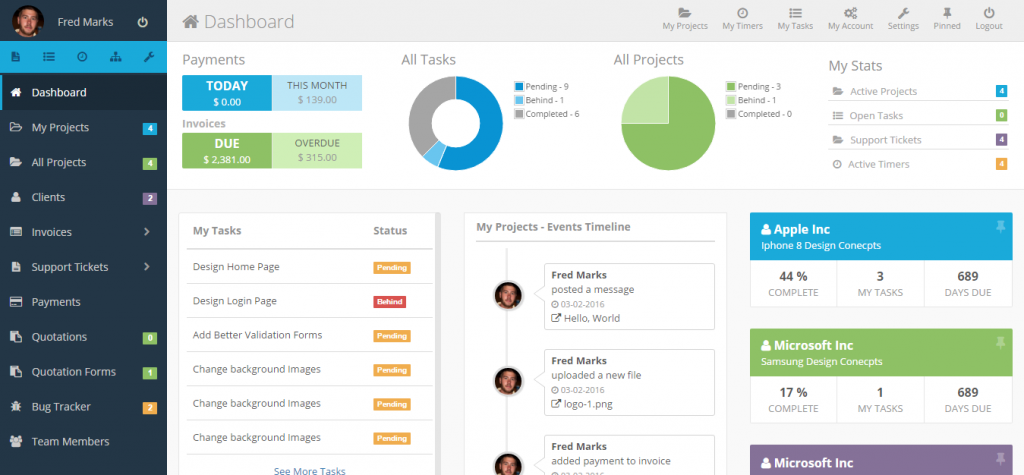 Freelance Dashboard is the only project management application that you will need to manage your projects and clients. We have bundled all the features you need into one easy to use, beautifully designed platform. Even if you are not a freelancer, this application is built to manage any kind of project.
---
7. iBilling – CRM, Accounting and Billing Software
Price: $39
Sales: 1,118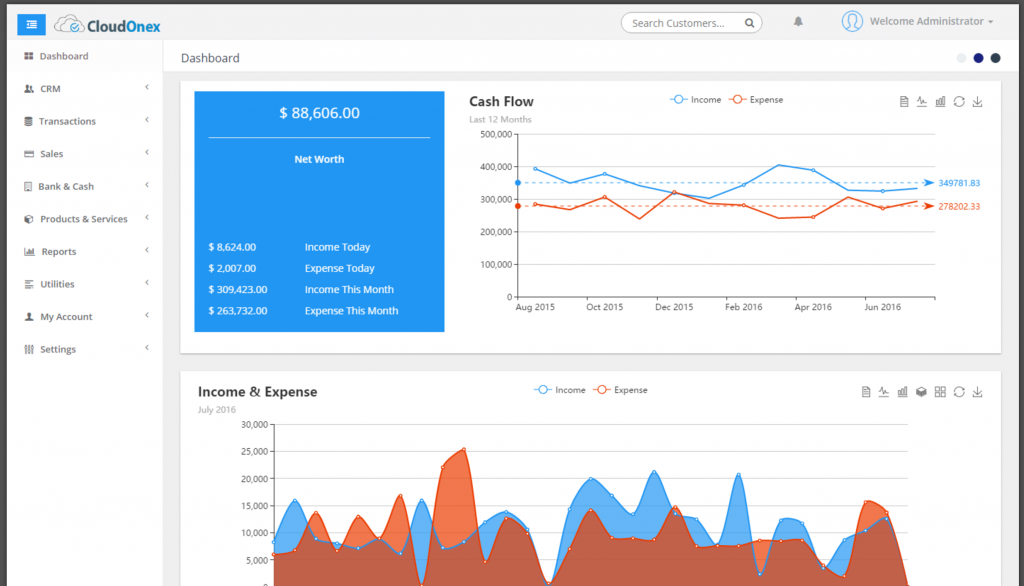 iBilling – manage customers data, communicate with customer, know your business cashflow, net worth, send invoice to customer Hassle-free with single click payment reminder, payment confirmations & get paid online integrated with payment gateways.
---
8. Ekushey Project Manager CRM
Price: $44
Sales: 970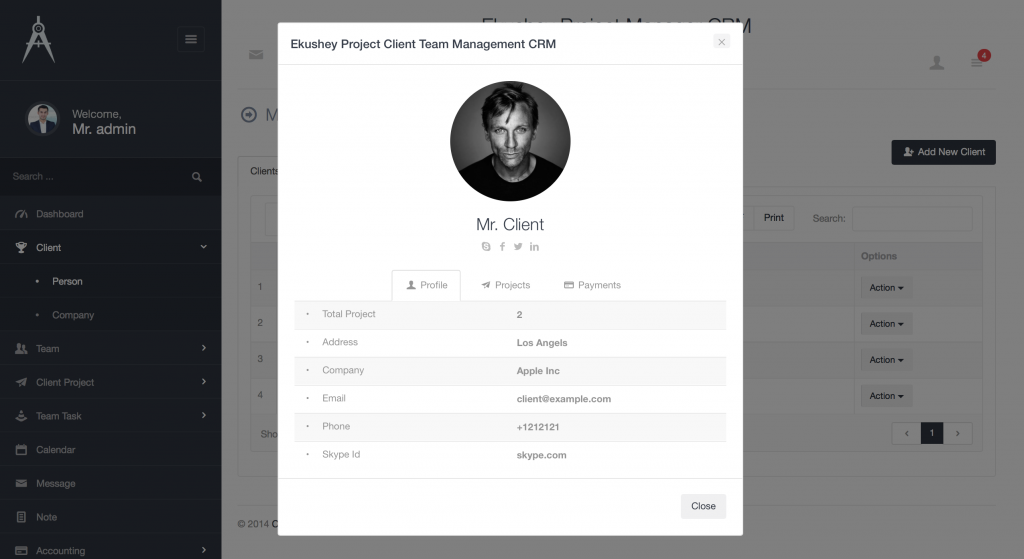 Project, client, team management web-based application. Manage clients, companies, team members and their permissions, projects, quotes, tasks, calendar and much more.
---
Group 2. Email and Social Marketing
9. MailWizz – Email Marketing Application
Price: $54
Sales: 4,241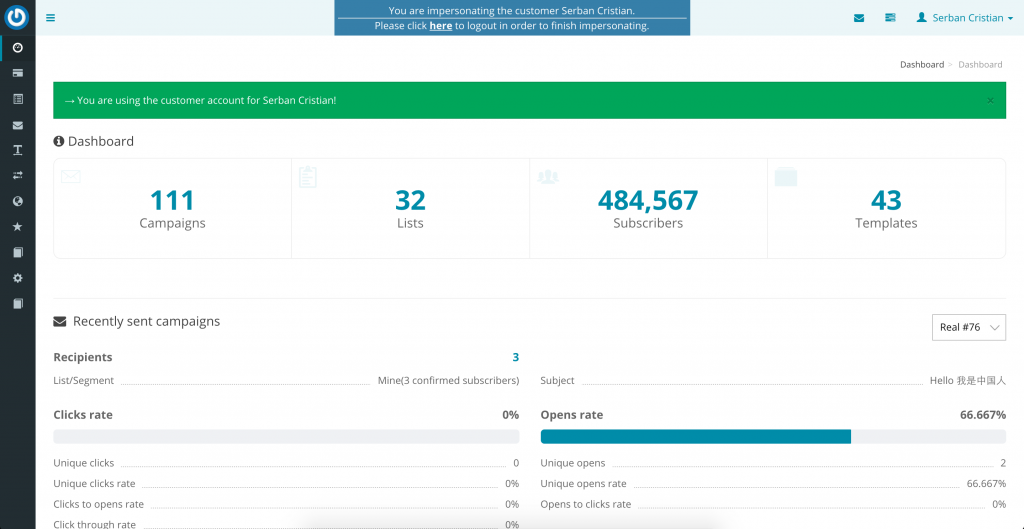 Interesting one – looks similar to Mailchimp. MailWizz EMA is a simple to use, efficient and full-featured email marketing application with an impressive feature set. You can send an unlimited number of email campaigns (newsletters) to an unlimited number of lists containing an unlimited numbers of subscribers.
---
10. phpSFP – Schedule facebook posts
Price: $15
Sales: 4,422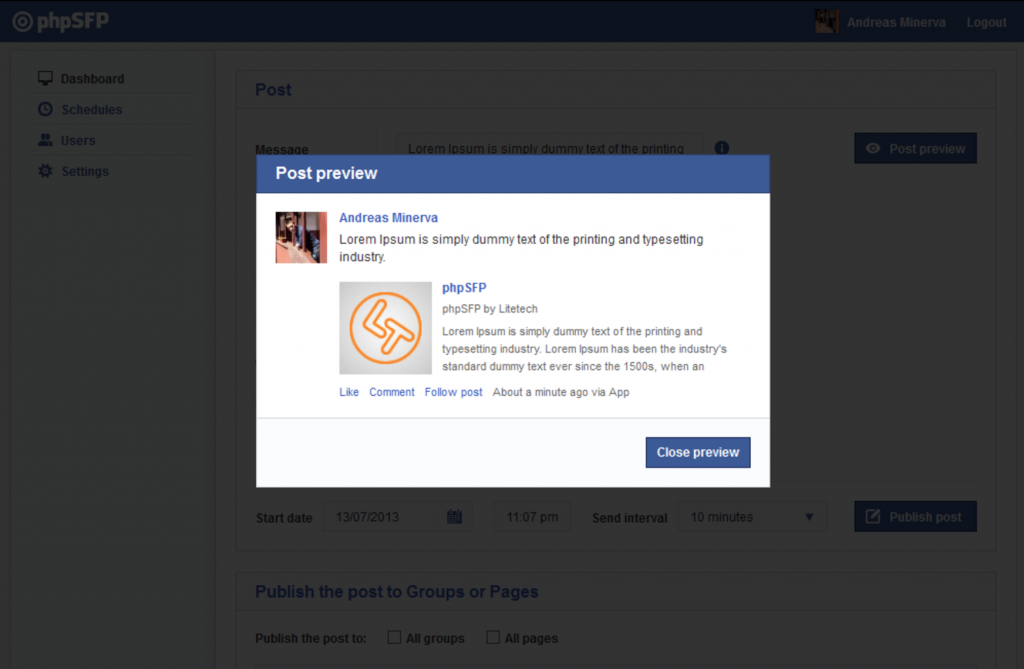 I personally use Buffer for that, so here's a competitor. phpSFP – is a Platform where you can easily manage your scheduling for all your pages & groups in one place. It helps to send messages, ads, events, news and so on.
---
11. Newsletter System
Price: $16
Sales: 2,374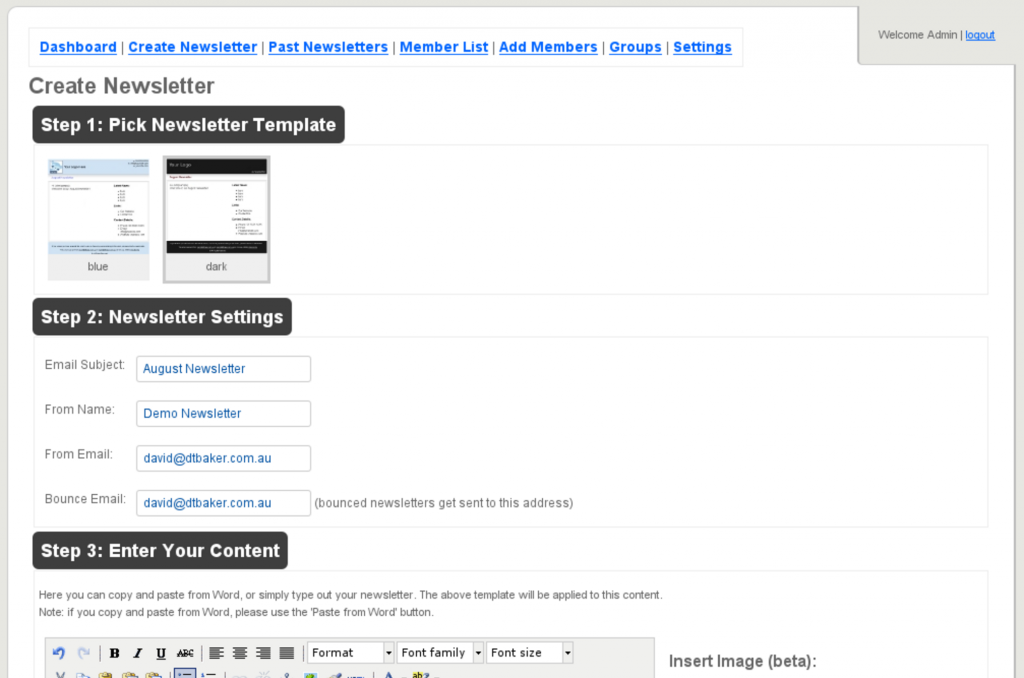 Easy to use newsletter system written in PHP. Heaps of features which allow you to quickly send professional newsletters to your member database. Design a template, send emails, people can subscribe through your website, double opt in option, track who opens the emails, setup automatic email campaigns, import members via csv, users can unsubscribe themselves.
---
12. Lethe PHP Newsletter & Mailing System
Price: $29
Sales: 1,190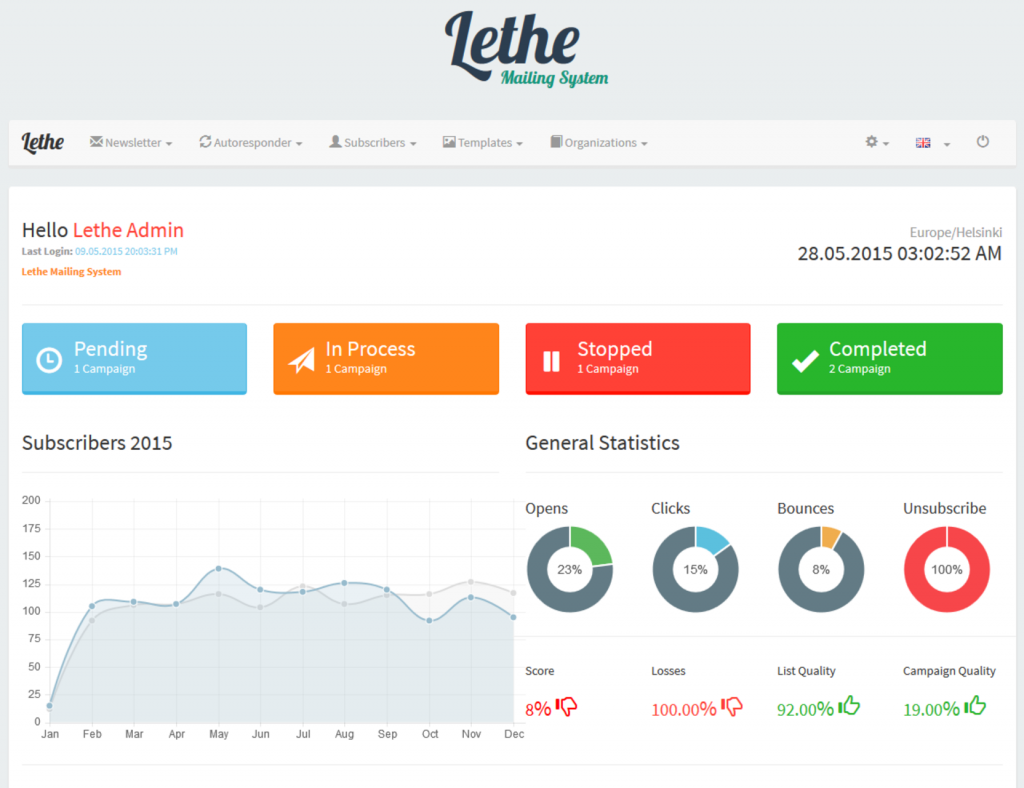 With a set of professional, customisable, pre-made templates included, you can start sending appealing newsletters to your subscribers within minutes. You can also design your own email templates or purchase email templates online to add to your template archive. There are no limitations and templates can be used for different purposes.
---
Group 3. School/Institution Management
13. Ekattor School Management System Pro
Price: $43
Sales: 1,702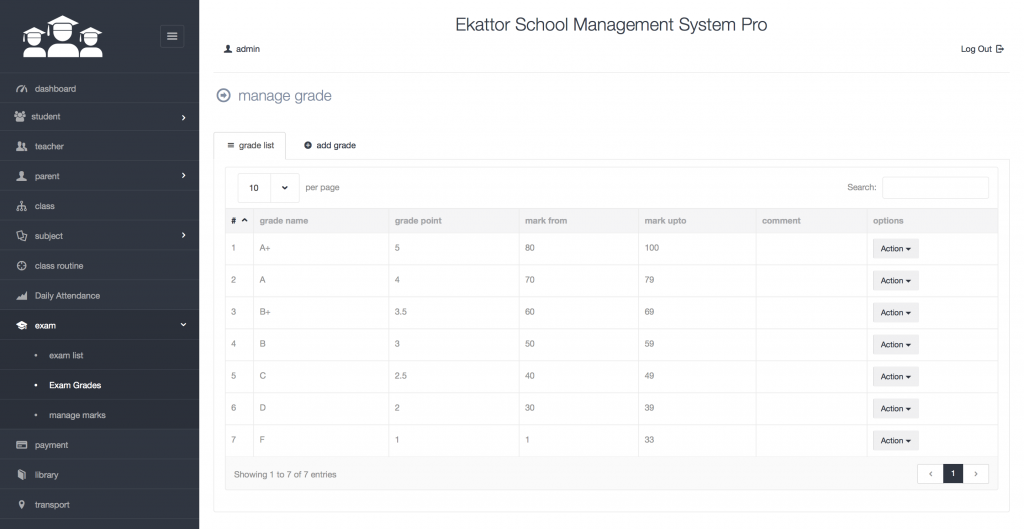 Management system for all types of educational institutions like schools and colleges. Integrates 4 types of users: administrator, teacher, student, parent.
---
14. Schoex – Ultimate school management system
Price: $27
Sales: 868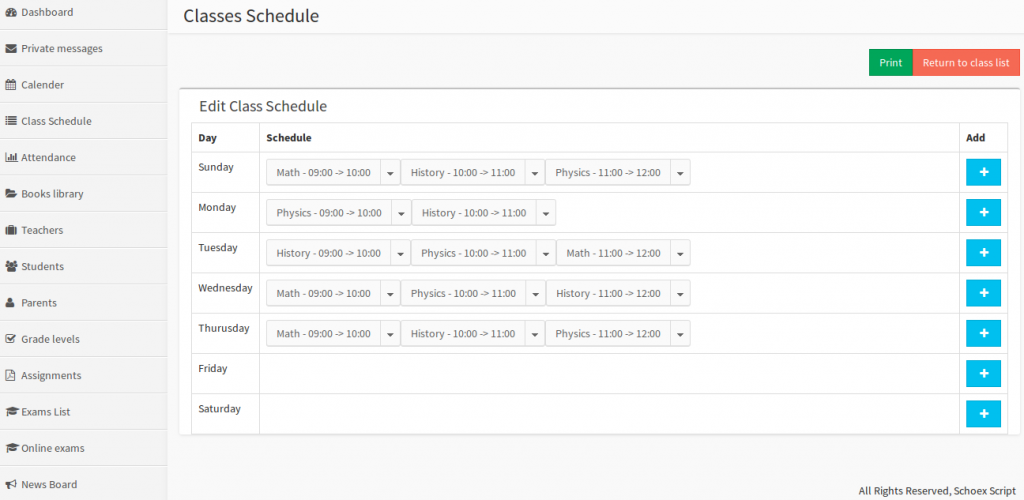 Built on Laravel 4 And AngularJS. Responsive with 12 themes. 4 types of accounts – Admins, Teachers, Students and Parents. Messages, accounting, payments, events, exams and much more.
---
15. TimeZone Employee Management & Time Clock
Price: $36
Sales: 784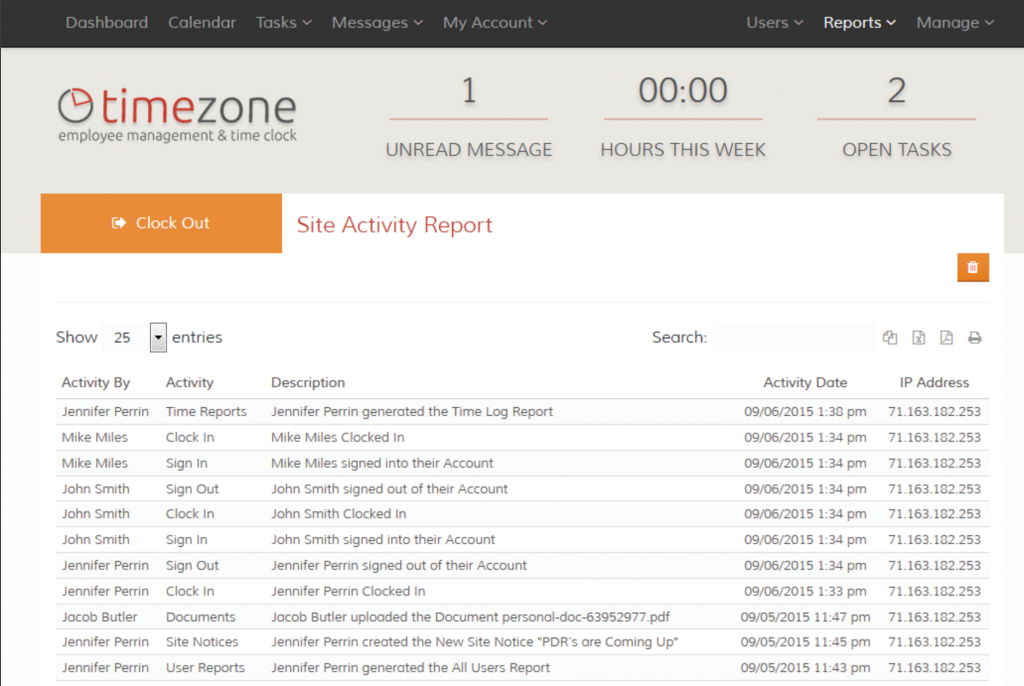 TimeZone is a simple, easy to use, web-based Employee Management & Time Clock system written in PHP. Whether you are an individual doing independent work, a small business or team TimeZone has the features you need to manage all of your employees. Clock in, clock out in real time. Whenever and wherever work takes you. Track your employees information and time on-line, Intranet or Internet with a powerful employee management and time clock web based application.
---
Group 4. Locations and Google Maps
16. Super Store Finder
Price: $10
Sales: 2,919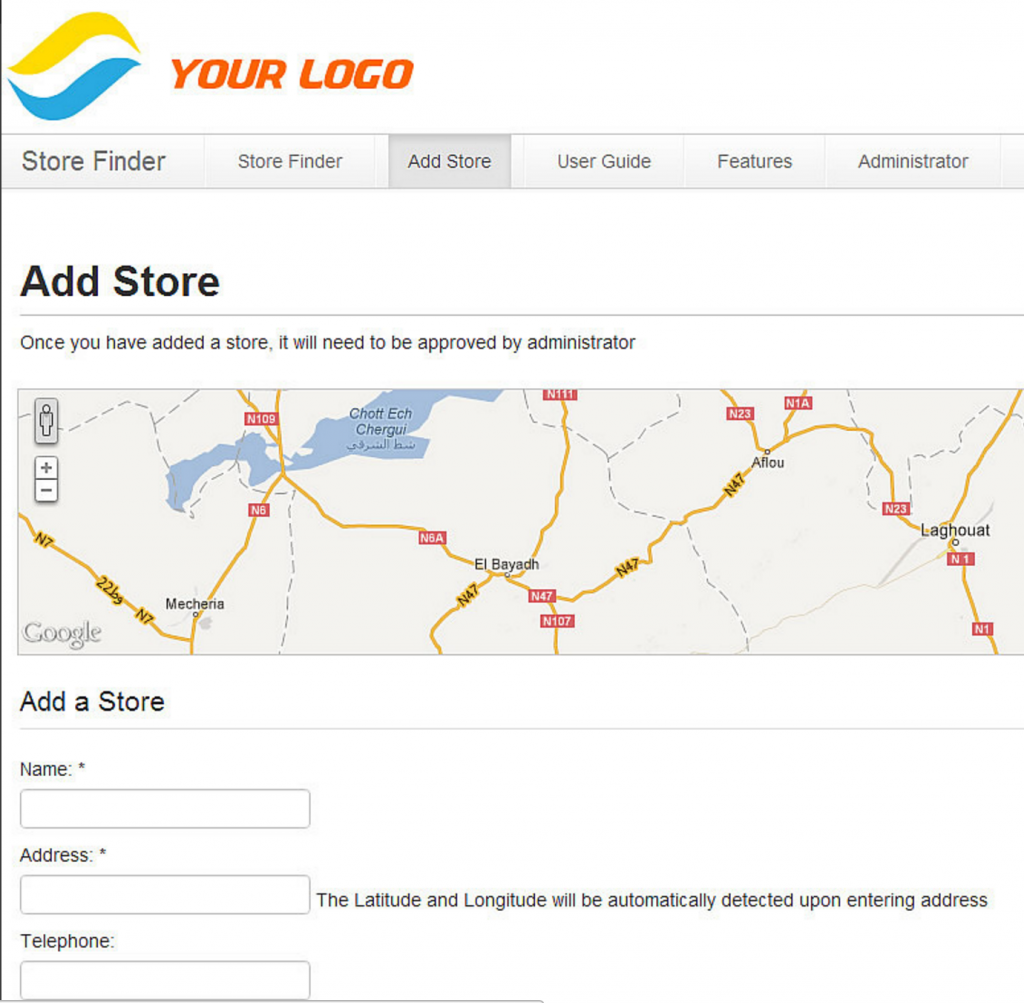 Not exactly adminpanel-only project but heavily powered by store management. Super Store Finder is a multi-language fully featured PHP/Javascript/MySQL script integrated with Google Maps API v3 that allows customers to locate your stores easily. Packed with great features such as Geo Location, Drag and Drop Marker, Bulk Import and Geo code, Google Street View, Google Maps Direction and it is customizable and stylable.
---
17. Advanced PHP Store Locator
Price: $19
Sales: 1,160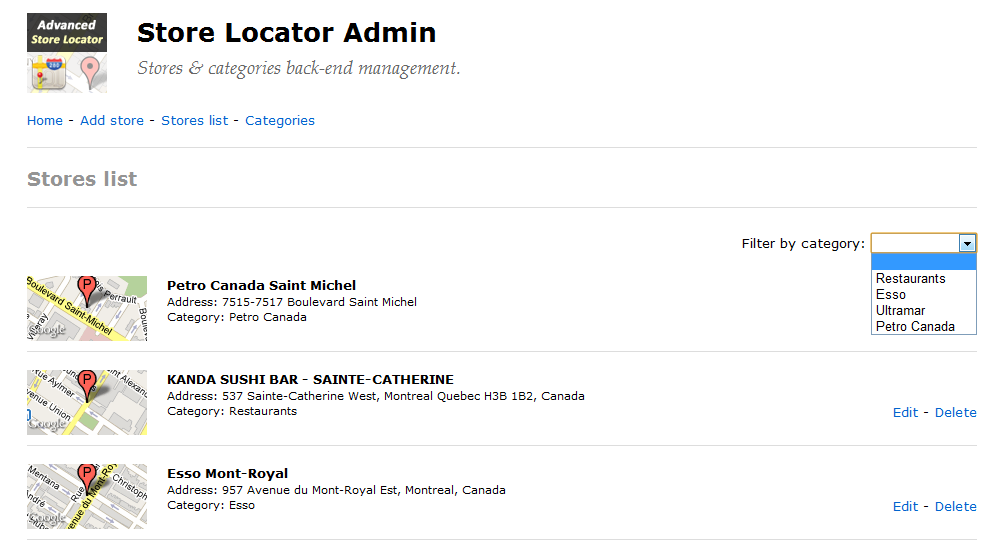 This Advanced Store Locator is based on the Google Maps API and is using an Engine enabling to Calculate Distances and to display the Closest Stores. It enables users to views your stores on a Google Map, view a Google Street image of a specific location, search by address, load the closest stores to a current location, get the directions etc.
---
Group 5. Miscellaneous
18. BookingWizz – Booking System
Price: $38
Sales: 4,459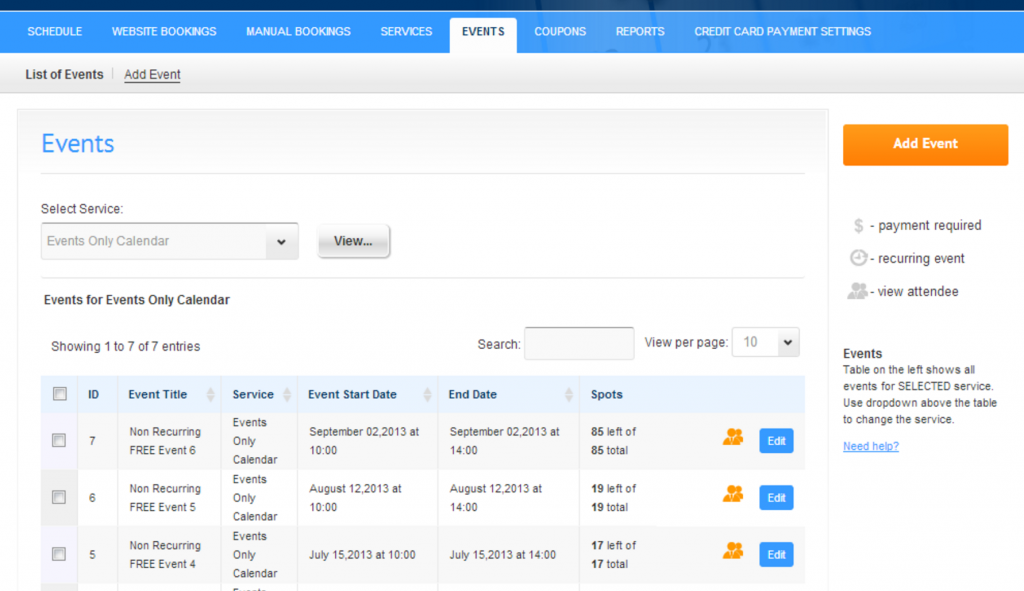 Powerful, easy-to-use and easy-to-setup booking script. It will help you to setup a reservation system for any of your websites in minutes! Appointment, class or event bookings, SMS reminders and PDF schedules, and much more inside.
---
19. Stock Manager Advance with Point of Sale Module
Price: $40
Sales: 2,858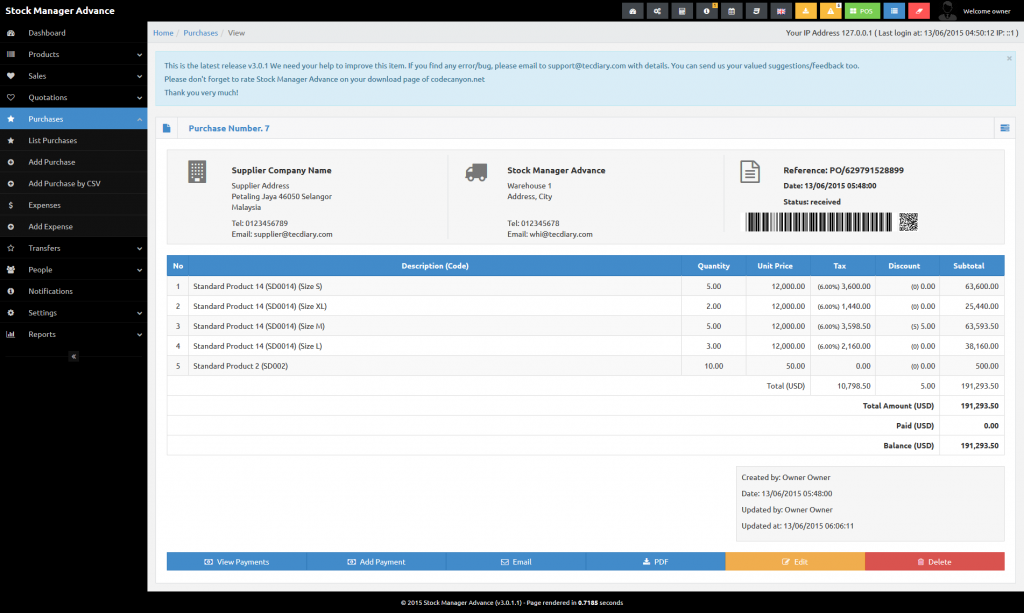 This one is really powerful. Stock Manager Advance with POS (Point of Sale) module is a PHP/jQuery based web application that allows you to manage your sales and inventory on site. Update your stock information, make purchases and view sales data from anywhere whether in the office, at home, in the warehouse, or on the go. All you need to access this a device with internet connection.
---
20. Premium URL Shortener
Price: $21
Sales: 2,712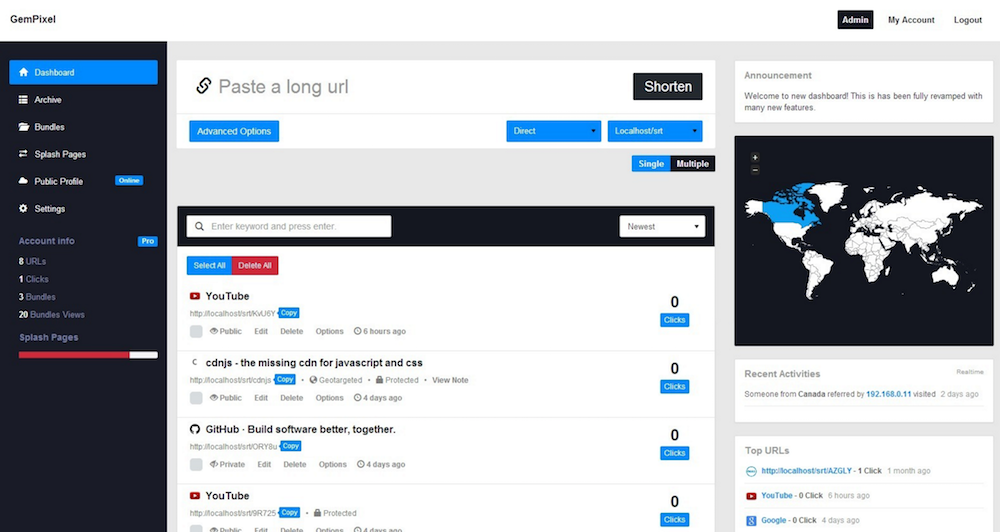 Premium URL Shortener is a PHP URL shortener script packed with many unique features. Some of the features include geotargeting, premium membership, powerful dashboard and admin panel and a series of CMS tools to help you build your dream.
---
Conclusions and takeaways
By analyzing those scripts and project, we've noticed some similarities and patterns between them, here they are:
Adminpanels are viable business: It is totally possible to create adminpanel-only web-applications and make money out of them
There's no overnight success: The most successful packages on CodeCanyon are at least 2 years old, more likely 3-5 years old
Documentation is the key: if you want to sell your packages to masses, make sure documentation is clear and is easy-to-read
Enough of project management software: project management software market is too saturated – apparently, not only in the SaaS space, but in ready-made scripts market, too
So these are the packages and project we've mentioned. Any project we've missed and you want to add to the list? Or maybe you have comments about this list?
---
Try our QuickAdminPanel Generator!
How it works:
1. Generate panel online
No coding required, you just choose menu items.
2. Download code & install locally
Install with simple "composer install" and "php artisan migrate".
3. Customize anything!
We give all the code, so you can change anything after download.
---
Follow on Twitter