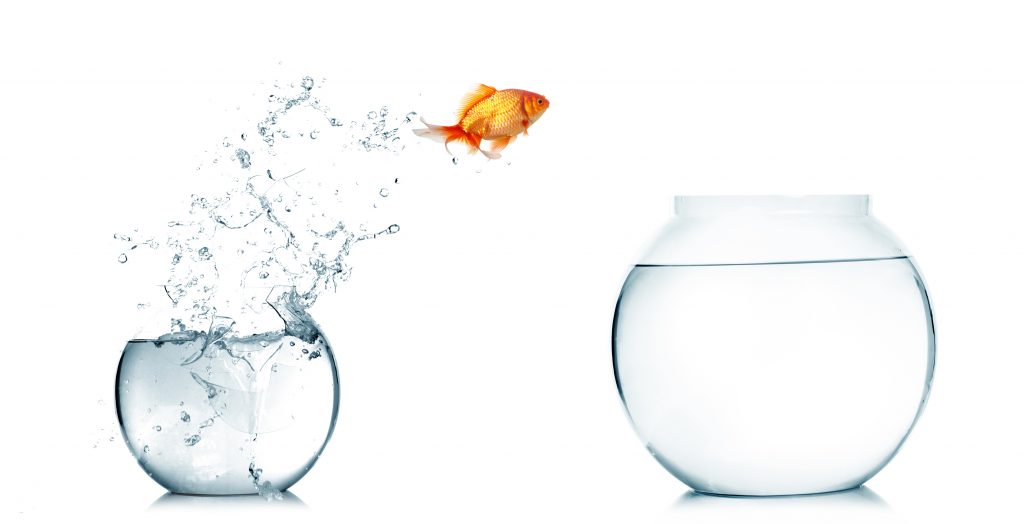 Announcing upcoming Agency plan and New Pricing
---
Povilas Korop
Founder of QuickAdminPanel
QuickAdminPanel's journey so far has been incredible in terms of users and popularity, but the same topic appeared again and again – users were telling us that we're charging too low. The time has come to move up the market and play "serious" game – both in terms of functionality, and pricing.
So this announcement is about what's to come in a few weeks time:
Introducing new Agency plan with more "enterprise" features
Renaming current plan to Developer – that's actually how we see it: freelance/solo developers will be ok with current plan, and companies/teams will benefit from the new plan
Changing the pricing for new customers (more on that below)
"Grandfathering" current customers: we're grateful for their input so far, so we will give heavy discounts
---
New plan and new pricing table
"Developer" plan
(current "Unlimited")
"Agency" plan
(new)
Functions
– Use PREMIUM Modules
– Create Unlimited Adminpanels
– Create Unlimited CRUDs
– Live-Chat / Email Support
– Access To Our Slack Channel
Same as "Developer" plan, plus:
– Github/Bitbucket integration for code updates
– Team accounts for other developers
– Special URLs to show progress to clients
– Whitelabeling (no "quickadmin" word in code)
– Upgrading Laravel version of the panel
– More flexible roles/permissions manager
– Priority Support
Current price
$29.99 / year
–
New price
$99.99 / year
$199.99 / year
---
Why this change? Why now?
A couple of reasons here:
1. Current price/value rate is inadequate. As I mentioned, our customers were mentioning that the price is "ridiculous" for the amount of time that we're saving them. One generated admin panel may save at least a few hours of work, so that's already around 100 USD, and we're charging 29.99 USD for unlimited projects for a year. It's interesting to watch how some customers are pushing us to raise pricing because they want us to succeed and improve the project, and they are happy to share some of their profit with us.
2. We want to attract the "right" customers. To be honest, quite a lot of our current customers were looking for the cheapest solution and then demanding a lot of customer support, including teaching them to code Laravel or to install Laravel project on their server. We gladly help, but not for current price point, we want to help customers who value our time, too, and will pay for it.
3. We want to go to "enterprise" market. We want to be less like code generators for smaller projects (i.e. Backpack) and more like out-of-the-box boilerplate (i.e. Laravel Spark) for businesses.
4. We want to invest into more functions. With current price point, we've spent just too much time on customer support and just trying to make current system work, and we have tons of plans for new functionality (like payment integration, new modules and field types etc.), we need funding to move faster. Currently the project costs around 1000 USD/month to maintain, including small improvements, so we need extra funding in order to be proactive.
I've already told a little inside story about current situation on Medium. Let's put it this way: we grew up.
We've tried to survive in a lower tier of the market and see that we just don't belong there. We don't want to be "another code generator", we want to provide a quality service for reasonable price. So we will move up the market and we see what happens.
---
Options for existing customers
Current customers still have their 1-year license active until it expires, and we will give two options:
Extend their "Developer" plan license for another 1 year for the same $29.99
Upgrade to "Agency" plan with 30% discount – so instead of $199.99, it will be $139.99
I do understand that we will make some current customers upset or even angry. Some will leave with negative comments. They have rights to do so. But we still provided a good tool and customer support for their $29.99 paid for a year (some of them even with discounts), so I don't feel we're doing anything wrong.
---
What do I do now?
For now this article is just an announcement of what's to come in a few weeks, there are no buttons to upgrade or change any memberships, and new functions are not released yet. Will keep everyone posted via email (for customers), and via this blog.
So, stay tuned, and we feel excited for a new step forward in QuickAdminPanel's evolution. Are you, too?
---
Try our QuickAdminPanel Generator!
How it works:
1. Generate panel online
No coding required, you just choose menu items.
2. Download code & install locally
Install with simple "composer install" and "php artisan migrate".
3. Customize anything!
We give all the code, so you can change anything after download.
---
Follow on Twitter