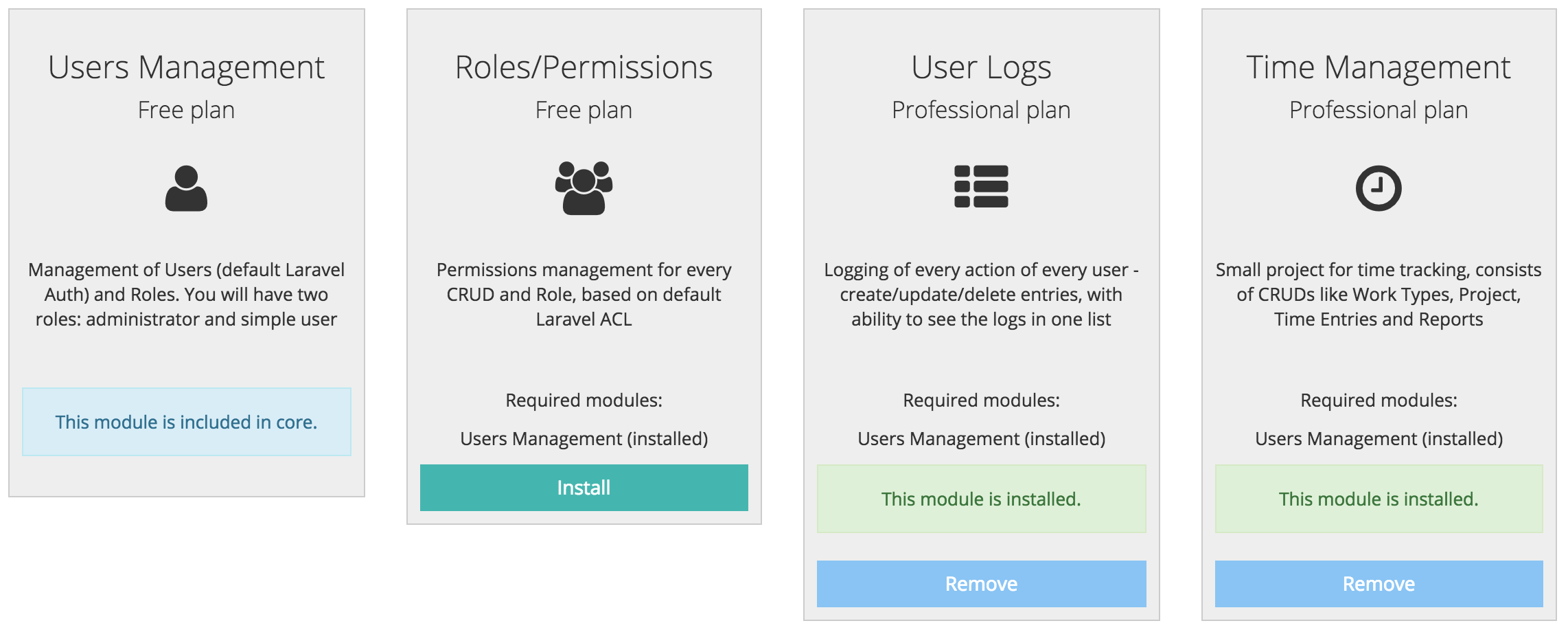 NEW in QuickAdmin: Modules system
---
Povilas Korop
Founder of QuickAdminPanel
Today we've launched a new function in QuickAdmin called Modules. Basically, we've bundled CRUDs into modules which you can install or remove easily. Here's a quick 2-minute video.
Stay tuned for the information on new modules! Follow us on Twitter.
---
Try our QuickAdminPanel Generator!
How it works:
1. Generate panel online
No coding required, you just choose menu items.
2. Download code & install locally
Install with simple "composer install" and "php artisan migrate".
3. Customize anything!
We give all the code, so you can change anything after download.
---
Follow on Twitter