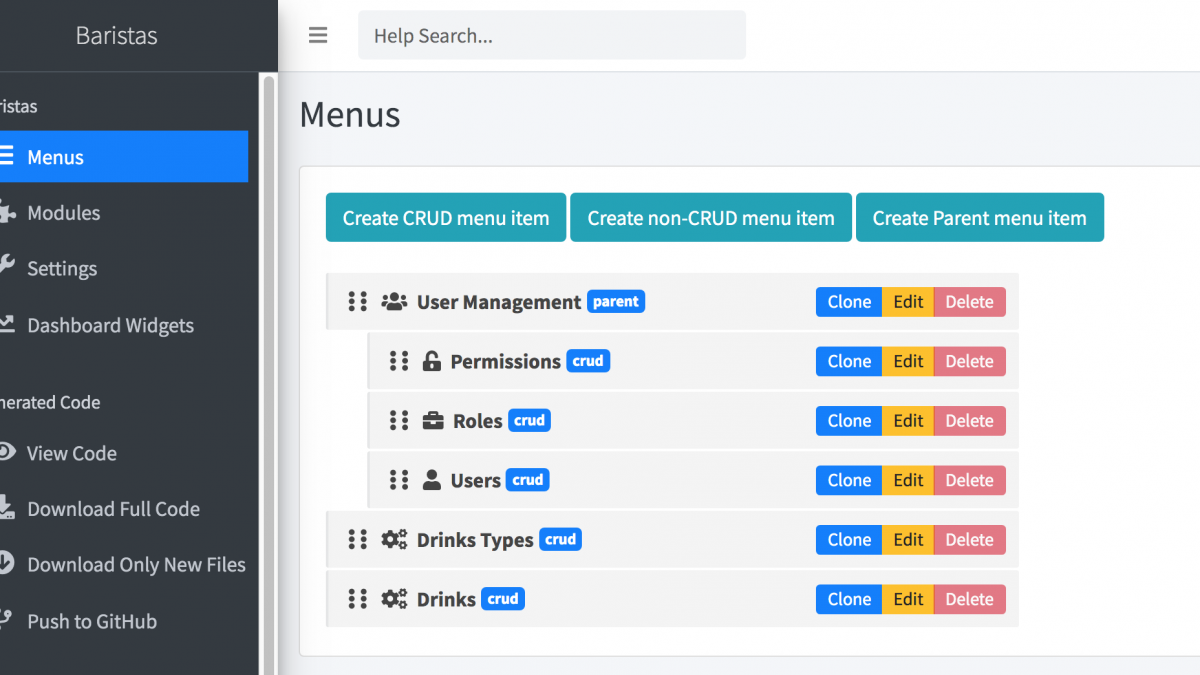 QuickAdminPanel 2019: New Version is Ready for you
---
Povilas Korop
Founder of QuickAdminPanel
Finally this day has come – after multiple rounds of alpha-testing with existing customers, we can finally announce that you can register for a completely new version of QuickAdminPanel:
---
Why new version?
You can read all backstory in this article, but, in short:
– More stable for big panels (that was main issue)
– Visual themes choice
– Better generated code
– Better codebase for us to build new features
See first demo-project video here:

---
What happens to your account?
– BOTH versions will be active and available until at least the end of 2019.
– If you have Developer/Agency account, just register in 2019 version and your plan will be transferred with same expiry date. For Free.
– If you don't have active plan (or have One Project plan), then register in 2019 version and you will get 14-day Trial.
– In new version we discontinued Developer plan, because it was too hard/buggy to support two different codebases for Developer/Agency.
---
So, which version should you use?
– Important disclaimer: In new version, some functions of the old versions are still missing: Import CSV module, Combined migrations and a few more. We're working on them in April.
– But new version is better and more stable, and I already use it for clients projects.
– Unfortunately, you can't import panels from old version to new one, structure is too different.
– Probably in 2020 we will discontinue current version and move 2019 subdomain to main quickadminpanel.com.
In case of any questions with your plan, please email me personally povilas@laraveldaily.com.
Meanwhile, we will keep working on new 2019 version, with many more functions to come.
I've also written a story of my own 15 lessons learned over this 9-months period of re-creating QuickAdminPanel. Learned quite a lot – both as a developer, and as a product owner/founder. Read the article on my Medium blog.
---
Try our QuickAdminPanel Generator!
How it works:
1. Generate panel online
No coding required, you just choose menu items.
2. Download code & install locally
Install with simple "composer install" and "php artisan migrate".
3. Customize anything!
We give all the code, so you can change anything after download.
---
Follow on Twitter