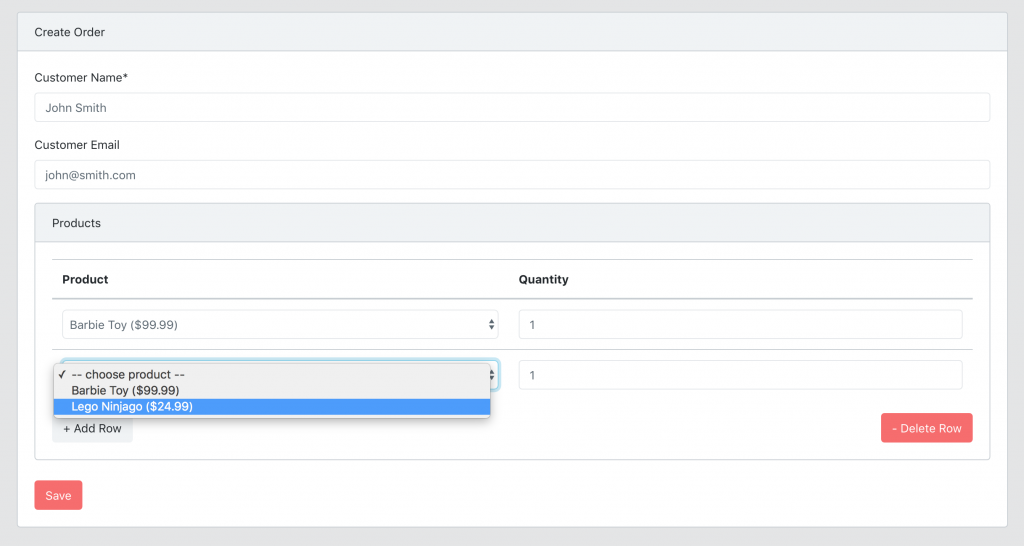 Master-Detail Form in Laravel + jQuery: Create Order With Products
It's pretty easy to create a simple form in Laravel. But it's harder to make it dynamic – the most common case is parent-child elements, like creating invoice and adding items dynamically in the same form. In this article, we will create a similar example – creating an order and adding products to it.
---
Try our QuickAdminPanel Generator!
How it works:
1. Generate panel online
No coding required, you just choose menu items.
2. Download code & install locally
Install with simple "composer install" and "php artisan migrate".
3. Customize anything!
We give all the code, so you can change anything after download.
---
Follow on Twitter