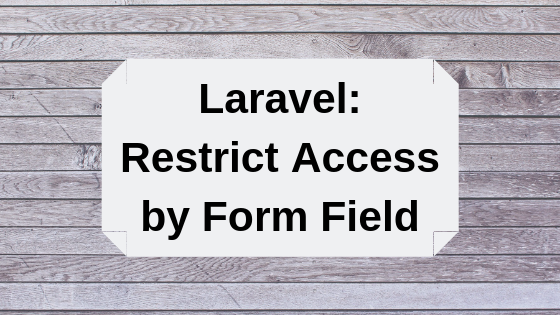 Laravel: Roles/Permissions for Individual Fields
Laravel has a great roles/permissions system out-of-the-box, based on Gates and Policies, and it's usually used to access the whole menu item or some action, like create/delete. But what if you need to restrict a certain DB COLUMN from being edited? Like, for example, "published" checkbox for articles, that can be ticked only by Administrators, and not by Authors. Let's see how to do it.
---
Try our QuickAdminPanel Generator!
How it works:
1. Generate panel online
No coding required, you just choose menu items.
2. Download code & install locally
Install with simple "composer install" and "php artisan migrate".
3. Customize anything!
We give all the code, so you can change anything after download.
---
Follow on Twitter